WEDNESDAY, JUNE 29
4:00 pm – A chorus made of communities around Parkston will sing the National Anthem and a few other patriotic songs.
4:10 pm – 6:30 pm – Mogen's Heroes will be performing for the Veteran's and those that escorted the wall in during the Welcome BBQ.
THURSDAY, JUNE 30
1:30 pm – Native American Ceremony: Honoring the Warrior – Native Drum Group and Singers

2:00 – Mickey Harris will be onsite to airbrush a painting to be sold through a silent auction – Mickey is one of the pioneers of freehand airbrushing. He has been airbrushing for over 40 years professionally. He is an accomplished artist in other realms as well. Mickey is a member of the Pentagon art program and has paintings hanging in the Pentagon. Mickey is highly acclaimed and does work for some of the biggest companies in the world but, is also affordable to the average person. Mickey fits your budget. Don't be surprised at what you can afford.
He is a renowned educator and is known worldwide for his compelling teaching style and sense of humor. He teaches classes across the USA and Canada.
Mickey is known for his patriotism and love of his country, which is reflected in many of his most famous works to date. He donates much of his time and artistic skills to military, veteran programs and charities. He has done work for the Fisher House and Achilles foundation and still considers it his and every American duty to take care of our wounded Vets.
His list of accomplishments is endless, but to list a few, he is four time winner of the DuPont To-Gun award, special projects artist for General Motors, he is a member of the Pentagon Art Program. He is also the founder of the International and American Airbrush Association, as well as the Publisher of Airbrush Magazine. He has been on numerous T. V. shows such as Overhaulin', Car Crazy, Garage Mahal, Drag Race High and Gearz with Stacy David. He has been featured in hundreds of magazine and newspaper articles.
Even with all of Mickey's accomplishment's he is just a regular guy; thankful to do what he loves for a living and proud to be a husband, father and Grandfather. He also has unfaltering dedication to his Country and its Veteran's causes. So feel free to contact him via e-mail if you are interested in owning one of his masterpieces.
3:00-4:00 pm – Entertainment by Jill Fitzgerald – Jill has been teaching private piano lessons for 15 years and brings 35 years of music experience. At age 7, Jill started taking piano lessons. She went on to study music theory, taking piano/vocal lessons and performance for 4 semesters at South Dakota State University. Jill also composes and notates her own music.

4:00-5:30 pm – Entertainment – Jordan Jaacks – Some of my earliest memories are screaming along to the jukebox in small town bars around South Dakota while my siblings and I shot pool and drank cokes. For a group of kids who had grown up on a ranch out on the rural route a rundown bar and a jukebox felt like the heaven everyone had been preaching about.
Even though I loved music it wasn't until I returned to South Dakota from Air Force Technical Training at 19 did I start playing guitar. I'd been hanging around waiting for my next military orders when I found myself in a little bit of trouble with the law, my problem? I simply had too much free time and too much money to spare.​
I needed something to do with my hands so I ran out and bought a $100 Yamaha guitar. I started carrying that thing with me everywhere I went and after 6 months of banging on that box (without much success) I started stringing my own words into songs.
Over the next 10 years I completed a bachelors degree at South Dakota State University, studied abroad in Ecuador, Guatemala, and Mexico, and adventured across the map by every means of transportation imaginable. No matter where I went I felt like music was calling me, whispering to me that everything I was out there looking for was right there in those strings.​
In the fall of 2018 I realized music was my calling and I knew that I had to pursue my passion. So, I returned to Puerto Escondido, Mexico, and for 6 months I isolated myself in a small beach house with the goal of becoming a professional musician by the time I returned to South Dakota the next summer.
I am now a multi-instrumentalist, a singer-songwriter, and a producer….I'm on the road to being the music man I set out to be and over the past year I've released two self-produced albums containing the songs that I've written along the way, telling the stories that are my life. I'm not going to give you some puffy ending about my influences and dreams, just know that music is my passion, it's what I'm doing everyday, and it's what I'm going to do until I find myself in the ground.
5:30 – 6:00 PM – Entertainment – Dakota District Pipes and Drums group – The Dakota District Pipes Dakota District Pipes & Drums was formed in 1998 and consists of pipers and drummers from all walks of life who enjoy getting together to carry on the long tradition of bagpipe music
7:35 pm – Entertainment – 147th Army Band of The South Dakota National Guard – The band of the South Dakota Army National Guard was first formed in 1885 as part of the Dakota Territory Militia. At that time the band was known as the Second Regiment Band and was based in Canton, Dakota Territory. In 1898 and 1899 the band, as part of the First South Dakota Infantry, United States Volunteers, took part in the conflict known as the Philippine Insurrection.
The band as the Fourth Regiment Band served on the Mexican Border in 1916 and, in 1917 the band was activated for World War I as the band of the 147th Field Artillery. The 147th Field Artillery, including the band, served in France as part of the American Expeditionary Force.
The 147th Army Band was organized and federally recognized 30 December 1921 as Band, Service Battery, 147th Field Artillery. On 1 July 1940 the unit was redesignated as Band, 147th Field Artillery and again reorganized and became 147th Army Band on 20 January 1944. The band was activated and served in WWII. During its active duty time, the band was stationed in (among other places) Australia.
The 147th was inactivated on 31 May 1946 at Yokohama, Japan only to be reorganized on 22 November 1946 as the 147th Army Ground Forces Band in the South Dakota National Guard at Mitchell. On 17 May 1947 the band became the 147th Army Band. Campaign credits from WWII are displayed on the company guidon. They are for participation in: East Indies, New Guinea, and Luzon. The streamer on the guidon is the Phillippine Presidential Unit Citation, embroidered 17 OCTOBER 1944 TO 4 JULY 1945.
The 147th has seen overseas deployments to Guatemala in 1991, Panama in 1996 and Nicaragua in 2002. The band performs for military and civilian functions throughout South Dakota and the Region. The band is made up of musicians age 17 to 60 from all walks of life.
In addition to the Concert Band and Ceremonial Band the 147th Army Band is comprised of five Music Performance Teams: SGT Rock, FTX, Drive On, Black Ops, and Mission Essential Brass who each play their individual style of popular music.
FRIDAY, JULY 1
1:00pm – Mickey Harris will be onsite to airbrush a painting to be sold through a silent auction. See above description

2:00-3:00pm – Colonel Doug Bormann – Colonel Doug Bormann brings many years of musical experience to the stage. For three consecutive years Doug has had the opening spot of the South Texas Talent Showcase featuring some of the top musicians and entertainers in the business. Doug was approached to join and later lead a local area band playing the drums for a long time. After one of the members passed away, Doug went on his own doing a single act and is still playing several genres of music for many different types of events. He thoroughly enjoys playing in retirement homes stating that "those folks need good music too".
3:00-4:00pm – Jill Fitzgerald. See description above.
4:00-5:30pm – Dayna Jones – Dayna Jones, a singer/songwriter from Emery, SD has been performing in and around the states of SD, MN, IA and TN for the past 15 years. She currently has two EP's out entitled "VINYL HEART" and "LEAVES," and more on the way. Her music is available on all music platforms. (Spotify, Apple Music, Itunes, etc)
Jones has opened for country pop star Martina McBride as well as just recently here at our amphitheater for Ty Herndon. In tune with her eclectic style, Jones has also opened for Canadian rock band Theory of a Deadman, country sensation Lauren Alaina, Rodney Atkins, Tracy Lawrence, Mark Chesnutt, and Grammy-nominated jazz artist Mindi Abair and the Bone Shakers. She has also joined Ray Scott & Jimmy Weber on stage to open for Sawyer Brown. She was part of a writers' round at the Commodore in Nashville in 2018, and won the Dakota Star competition in 2017 with her song Big Pink Eraser.​
Recently, her song "Leaves" and "Better Than That Remix ft. Gabe Nightshield are on the local indie film "VALENTINE CRUSH" soundtrack which will be released fall 2021.
7:35pm – Mogen's Heroes – Mogen's Heroes began on Halloween of 1978 in Gene and Dale Dannen's garage in Chancellor, South Dakota. It would be hard to count how many different events and venues the band has played, but they do not disappoint. They will play songs to entertain everyone. They are a Parkston Favorite!
SATURDAY, JULY 2
1:00 pm – Mickey Harris will be onsite to airbrush a painting to be sold through a silent auction. See description above.
4:00 pm – Dave Rowe – A Vietnam Veteran who was a Disc Jockey in Vietnam will recreate his show: AVFN "From the Delta to the DMZ"

7:35 pm – Anna McElroy – Nashville Recording Artist – Sponsored by C&B Operations – Anna McElroy is a Country singer/songwriter, born and raised in Mobile, AL. She has had a passionate love for music since she was 4 years old. She was a member of her church's choir for the majority of her life and has been performing live gigs since 2016. In October 2018, Anna attended the Pensacola Songwriters Fest and had the privilege of meeting two of Nashville's most prominent songwriters, Keith and Adrienne Follese. She has since moved to Nashville, and continues to work under Keith and Adrienne Follese. She has just completed filming the first season of new television series, Nashvilles Next Best of 3, which is a musical competition where she is a judge and performs on the show as well.
Throughout her career, she has had the opportunity to open for Country music artists such as Lee Ann Womack, Joe Diffie, Jon Langston, and Clay Walker. Anna McElroy continuously has big doors opening for her and her career in Country music.
SUNDAY, JULY 3
1:00 pm – 3:00 pm – Dayna Jones

3:00 pm – 5:00 pm – Geoff Gunderson – Guitarist Geoff Gunderson has been performing for over three decades in and around Sioux Falls, South Dakota. With legendary groups such as popular 80's rock band Wakefield and the more recent Jukebox Zeroes, Geoff has headlined on stages across the Midwest as well as opened for artists including ZZ Top, Foreigner, Joan Jett, Sugarland, Rick Springfield, Nightranger, Collective Soul, The Bodeans and many others.
Geoff serves as the guitar instructor at Augustana University in Sioux Falls teaching classical and contemporary guitar. He is also the Director of the nationally accredited Childbloom Guitar Program of Sioux Falls, designed for young people age 5 and over. Along with teaching, Geoff performs frequently both as a solo artist and with other groups. In addition to Wakefield and the Jukebox Zeroes, Geoff has performed with the South Dakota Symphony, the Sioux City Symphony, the Sioux City "Rockestra", the Kickin' Brass Band, and many others.
As a solo artist Geoff plays a wide variety of genres from classical and finger-style arrangements of popular songs to a mixture of pop, rock, blues, jazz and just about anything you can request. To listen to Geoff's music, check out his album titled "Half-Life", released August 2019.
A lifelong resident of Sioux Falls, Geoff lives with his wife, Erin, and enjoys spending time with his daughters and grandchildren.
5:30 – 6:00 – Joyful Noise – A group of local singers will perform a few numbers for the crowd.
7:30 pm – Surfin' Safari – The Surfin' Safari Band is an exciting new group comprised of 5 experienced, talented, and versatile musicians who all share a passion for the ever popular Oldies and Golden Oldies music genres. The group is extraordinarily strong vocally.
Special thanks to our sponsors: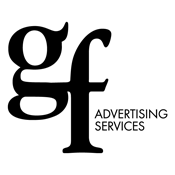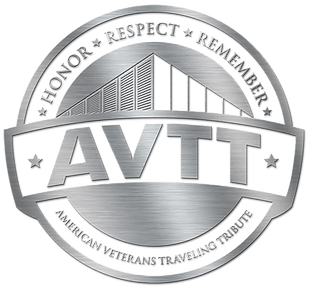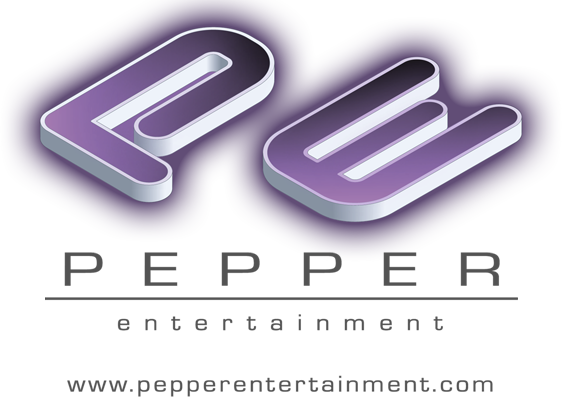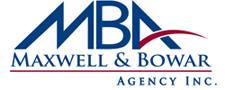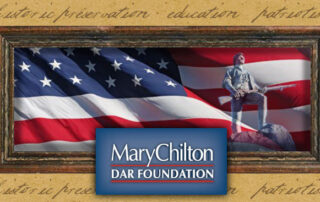 460 total views