Speakers
WEDNESDAY, JUNE 29
3:40 pm – Mayor Dave Hoffman – Parkston's Mayor will welcome The Wall, and those that escorted it in to the community and kick off the "Celebration of Freedom"
THURSDAY, JUNE 30
1:00 pm – Mike Huether – Former Parkston resident and Former Mayor of Sioux Falls – Mike Huether is a Parkston native who graduated from South Dakota State University in 1984 with a degree in commercial economics. He and his wife of 30 years, Cindy, are thrilled to serve the good people of Sioux Falls.
Mike's leadership skills were first honed by working 15 years for Citibank in South Dakota, New York, and Texas. In 1999, Mike was hired to drive the development efforts of PREMIER Bankcard in Sioux Falls. After a productive ten years there, he resigned his Executive Vice President position to focus full-time on earning the honor to become the Mayor of Sioux Falls. On May 17, 2010, he was sworn in as Mayor and captured a dream he had since the sixth grade. He was soundly reelected for a second term in 2014 and continues his quest to infuse business acumen into government. The results clearly show it can be done.
In his "spare" time, Mayor Mike enjoys tennis, running, working outdoors, is an avid hunter, and creates as many God-given memories in life as possible.
6:30 pm – Evening Ceremony – The following will be invited but may not attend:
South Dakota Secretary of Veterans Affairs – Greg Whitlock CONFIRMED
VFW National Commander – Matthew M. Fritz Mihelcic (Sparta Illinois) DECLINED
VFW Incoming National Commander – Tim Borland INVITED
VFW State Commander – Tom Hafner CONFIRMED
VFW Post 3298 Commander – Charles McKean CONFIRMED
VFW District 7 Commander – Dr. Martin Christensen CONFIRMED
Legion National Commander – Paul Dillard DECLINED
Legion Department Commander – Doug Feltman
Legion District 8 Commander – Jennifer VanRockel
Legion Post 194 Commander – Cal Luebke CONFIRMED
FRIDAY, JULY 1
5:30pm – Mel Olson – Mel was born in neighboring Minnesota, at a time before that state had any professional sports franchises at all, and was raised in the St. Paul metro area. Mel's first full-time job was as a mail carrier for the US Postal Service, and despite this experience, he remains an avid dog lover. After earning a Bachelor of Science in History from St. Cloud State University Mel moved to Mitchell to take a job teaching Social Studies at Mitchell High School, which he did for 36 years. Along the way, he coached Teener Baseball, Boys' and Girls' Tennis, Debate, and directed plays and musicals.
Mel also served a dozen years in the South Dakota State Legislature and almost a decade on the Mitchell City Council, in addition to sitting on boards and being a member of various volunteer organizations.
Mel has been married to his wife Julie for more than 30 years. They have 2 adult children and 2 overweight dachshunds. Mel is excited to be on the radio; as a former teacher, he's used to talking to himself in the hope that someone out there is actually listening.
6:30pm – Roger Wiltz – Roger Wiltz is a freelance writer based in South Dakota. Roger was an educator in Parkston before relocating to Wagner.
SATURDAY, JULY 2
10:00 am – Roundtable discussion with South Dakota Authors of books about Vietnam
Dr. Steven Feimer – "Vietnam Vets – Still Coming Home" (books will be available on site or can be ordered by clicking HERE.)

Dave Volk – "Draftee – a high school teacher goes to war" (Order the book by clicking HERE.)
Rod Boltjes – "Vietnam: As Seen Through the Eyes of Platte Veterans" (Order the book by clicking HERE.)
Deono Miller / Katina Miller – "The Sniper Inside The Man. My Vietnam Experience: The War, The Aftermath, and The Healing" ( will have limited books on hand at the event)
2:00 pm – Harry Sykora – Retired General of the SDARNG – Harold J. Sykora is a retired major general in the National Guard of the United States and former Adjutant General of South Dakota. Sykora joined the National Guard in 1960. Assignments given to him included a detachment with the Wisconsin Army National Guard from 1971 to 1972. He held the position of Adjutant General from 1988 until his retirement on May 3, 1998.
Awards he received include the Meritorious Service Medal with oak leaf cluster, the Army Commendation Medal with oak leaf cluster, the Army Achievement Medal, the Army Reserve Component Achievement Medal with silver oak leaf cluster, the National Defense Service Medal, the Armed Forces Reserve Medal with gold hourglass device, the Army Service Ribbon, and the Army Reserve Components Overseas Training Ribbon.
3:00 pm – Marilyn Carlson Aronson – On April 30, 1975, the last Marine left the American Embassy in Saigon. Thus, ended America's most controversial war. Fifty years later, we have often forgotten the lives and stories of those who fought so bravely. This presentation shows "war time images" through the novel, short-story, poetry, film, and veterans' stories. Stories from Vietnam veterans in our own area are given.
5:20 pm – Gene Murphy and Lyle Bowes – Murphy, who is best known as "Murph," is a Vietnam War veteran. He was drafted and arrived in Cam Ranh Bay, Vietnam, in 1968 — the height of the war. Murphy, and his friend, Lyle Bowes, were assigned to an infantry unit, despite never having been trained for infantry. Within days, the men were shipped out to the Central Highlands — "the bush" as they called it. They will share the story of how Murph was shot and Bowes carried him to safety. There is a lot more to tell that you will need to hear from them……..
6:30 pm – Evening Ceremony – The following have been invited but not all have confirmed attendance yet:
Major General Jeff Marlette CONFIRMED
Governor Kristi Noem
Representative Dusty Johnson
Senators John Thune and Mike Rounds
Mayor Dave Hoffman
Senator Kyle Schoenfish
Representatives Kent Peterson and Marty Overweg
Mike Fitzmaurice – Medal of Honor Recipient CONFIRMED
Special thanks to our sponsors: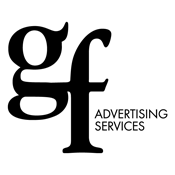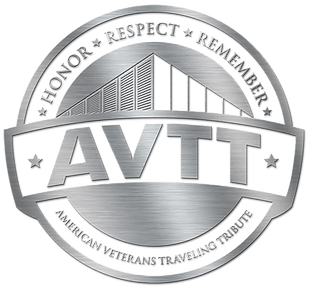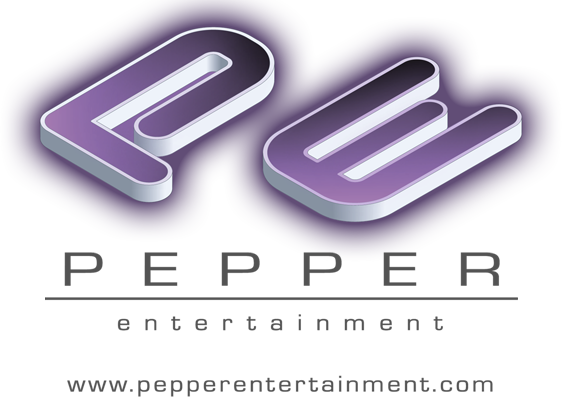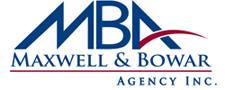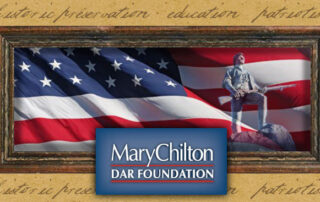 417 total views